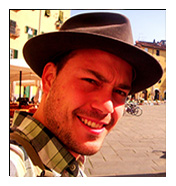 [PAINTINGS]
Alfredo Maffei

Graduated in visual arts from the Faculty of Fine Arts of São Paulo, a creator of guardians who chose paints and brushes to create imposing and impactful works that inspire people and transform their environments into places of connection with their purposes and values.
They are works full of emotion and expressiveness, permeated mainly by animal figures and mythical beings that he calls guardians, who, in addition to being decorative, are a living presence in environments and spaces, inspiring their days and strengthening them with looks that convey courage, strength, determination, protection and authority.
Having works, projects and exhibitions held in several countries, such as France, England, Portugal, Spain, Mexico, Peru, United States, Belgium, Switzerland and Australia, he seeks to take and show the energy of his art around the world.

Alfredo Maffei Studio:
It was born with the purpose of creating works of art of excellent quality and meaning, offering a service to create live works of art for companies, events and celebrations, where the artist performs the work in loco, and the client has an exclusive painting performance and the acquisition of the work of art created live.